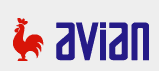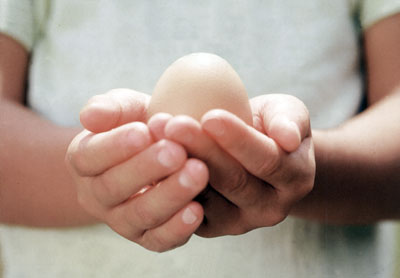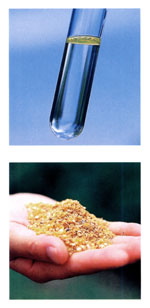 Green forest, bird chirping in breeze, clear water and air bring healthy parent chickens ad fresh eggs in AVIAN.

Vegetable protein is the main exclusive natural feed for chickens in clean farm. But in nature, germs exist and may cause the disease. Antibiotics is used to protect the disease in advance, but AVIAN never uses them. Instead, we use antibody-whey mixed with water or natural useful bacteria in order to protect the disease.
We don't use mosquito pesticide but use blower to sweep off all mosquitoes from the chicken house. We stick on natural power usage to protect the chickens and eggs and our efforts will be handed over to the next generation.
---

In Chinese character, the word food consists of human(above) and good(under.) Yes, food is gentle and good for human. The food may have strayed out from the benign natural spiral and cause modern atopic diseases before we know. It is quite natural to say that egg is a food and it contains all necessary ingredients such as protein, vitamins, and minerals in order to form a chick. Egg is a perfect food and is edible by raw.

We have run the company for 42 years under the motto "Safety egg for kids." We still stick to the concept "Safety equals to Nature." We tell to ourselves that human is a part of nature and we hope we can live naturally. Whenever we are at a loss or in confusion, nature will give us the answer without fail. AVIAN aims an enterprise based on the mother earth.